Threaded rods have many practical applications in everyday life as well as manufacturing and construction activities. The applications of threaded rods are diverse due to the wide range of designs and materials available.
Threaded rods include many different sizes, marked M6, M8, M10, M12, M14, M16, M18, M20… The most popular are threaded rods M8, M10. The symbol "M8" is the actual diameter of the threaded rods in "mm". Join Ty Viet to learn about the application of threaded rods in daily life today.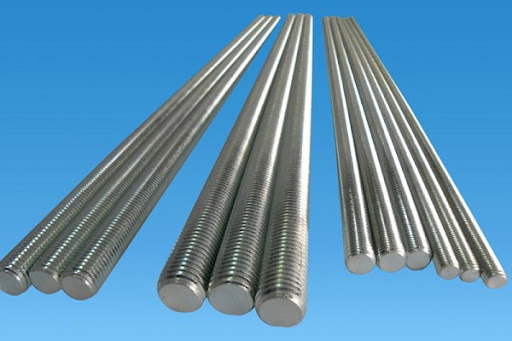 Application of threaded rods
1. Threaded rods with home furniture
Threaded rods become an essential detail when assembling home furniture such as: shelves, fixing wooden details of cabinets… Threaded rods used in furniture are often used with sizes from M8-M12 and are used Electro-galvanized to ensure the aesthetics of threaded rods in the overall interior architecture of the space.
2. Threaded rods with construction activities
Threaded rods used in the construction of formwork are threaded rods that are combined with threaded bowls and hubs to form a complete system of threaded rods to fix the arrays of sheet formwork, cylindrical formwork… When the concrete freezes hardens, will deftly remove the canopy and pull out the threaded rods for reuse next time.
In addition to the combination with the threaded bowl, the dragonfly ear, the construction also requires an important material, the tying clamp (purlin clamp) to hang the threaded rods without having to drill on the product and still ensure efficiency.
3. Threaded rods applied in mechanics, machinery
Threaded rods used in mechanical engineering also require high strength and ensure the continuity of the machinery when in operation.
Threaded rods in this field are available in various sizes depending on the machine type M8/M10/M12/M14/M16/M18/M20… Just like threaded rods in furniture assembly, threaded rods for machines are also galvanized. electrolysis to ensure smoothness, in case the threads are faulty. Because in mechanics, the accuracy in every detail is put on top.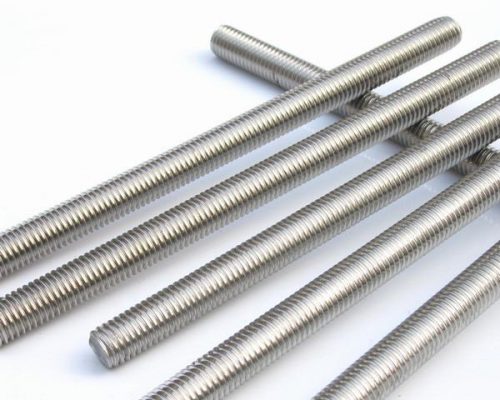 Address providing reputable and quality threaded rods
Threaded rods are machined with lengths from 1m-3m. Depending on the intended use of the customer to be able to choose the appropriate length of threaded rods, avoid waste and the final product is not of good quality.
Due to their high bearing capacity, the application of threaded rods is very diverse and widely used in daily life as well as industrial, mechanical, assembly, and machine-building activities.
In Ho Chi Minh City, Ty Viet is the address providing reputable and quality threaded rods of various types and sizes. Different types of threaded rods have different diameters that are capable of withstanding different pressures.
In addition, threaded rods at Ty Viet are protected by an outer layer of "coating" to ensure that the galvanized threaded rods can be durable over time and are aesthetically pleasing when assembling interior products.